Top Five Five-Themed Characters!!
This week's theme is Top Five comic characters with a "Five" theme!!
JUST missing the cut is Dan Jolley's Lazarus Five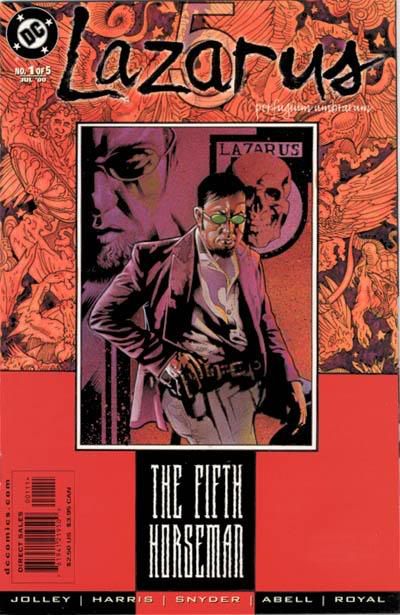 5. Tom Defalco's Fantastic Five from the Spider-Girl universe...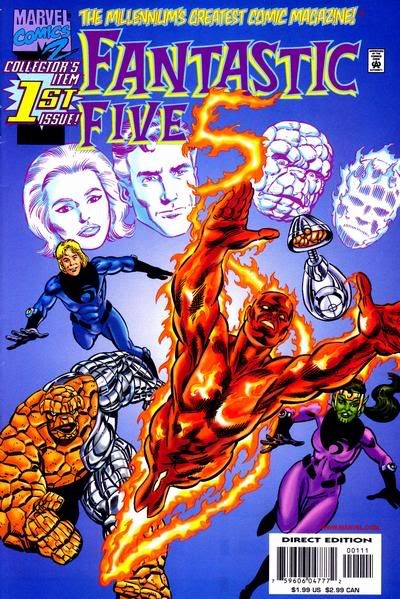 The Fantastic Five is made up of the Thing, the Human Torch, Franklin Richards, Lyja and "Big Brain."
Big Brain, we learn, involved Sue Richards.
In any event, this comic was really for people who loved Defalco's Fantastic Four run, as pretty much every important aspect of Fantastic Five is derived from that run.
4. Fearsome Five
These dogged Titans foes have been around since the early 80s. Here is a drawing of the members of the team (there are more than five in the drawing because they have had different incarnations, with different five members).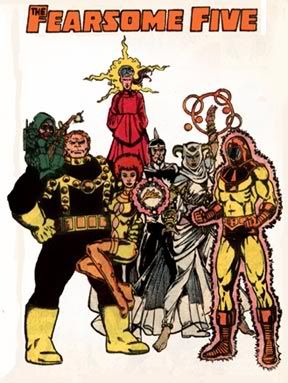 3. Inferior Five
E. Nelson Bridwell and Mike Sekowsky created this wacky team in the late 60s.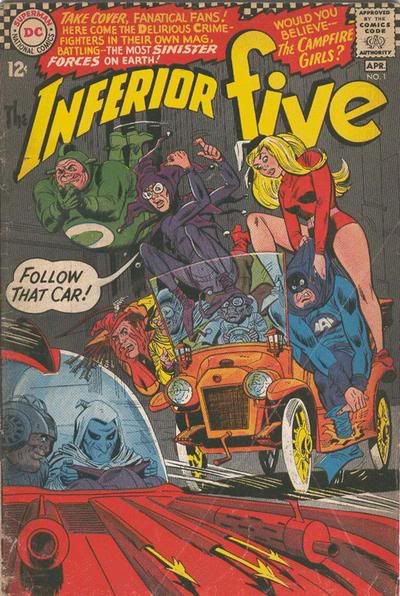 The team was made up of Merry Man, Dumb Bunny, The Blimp, Awkwardman and the White Feather
2. Five Swell Guys
In a mild upset, Alan Moore's Five Swell Guys takes the #2 spot over the Inferior Five.
The Five Swell Guys are Kenneth, Marv, Roger, Bob, Stan (Roger is now in a woman's body).
They are the resident heroes of Promethea's hometown.
Here they are in battle with their arch-nemesis, the Painted Doll...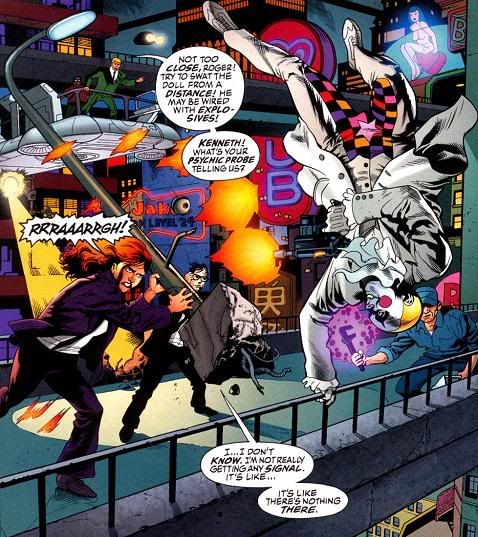 Sadly, one of their own turned on them in the end, as it was revealed that Stan CREATED the Painted Doll!
1.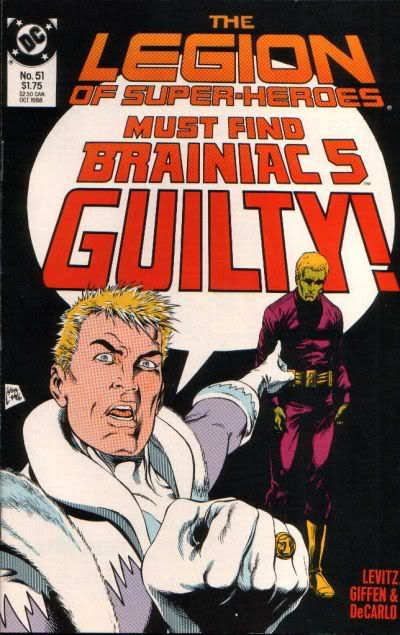 If he is guilty of anything, Brainiac Five is guilty of being the #1 Five-Themed Comic Character!
Anyone disagree?