Top Five Ghost Riders!!!
Today's Top Five is the Top Five Ghost Riders!!
5. Ghost Rider 2099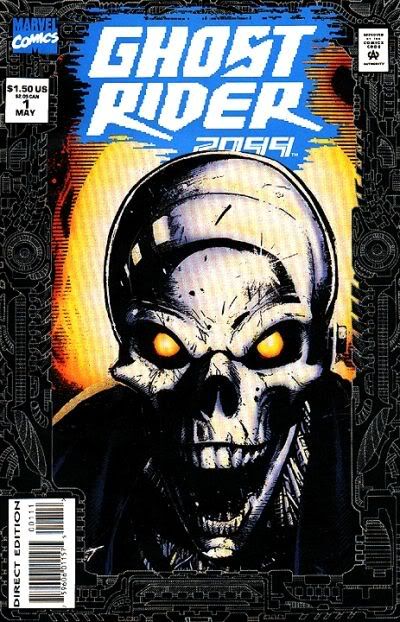 This guy was fairly blank to me. All I know is that Chris Bachalo drew him early on, and Ashley Wood made his big debut drawing this title. Hence, the low ranking.
4. Dan Ketch
Here is Dan Ketch, who helped bring Ghost Rider to a new level of popularity in the 90s!!
3. Vengeance
In a MAJOR upset, Vengeance shows up higher than Dan Ketch! Vengeance just had more personality, I think. Dan always seemed a bit...bland to me.
2. Cowboy Ghost Rider
In another major upset, the cowboy Ghost Rider shows up at #2!! He has the advantage of being the first Marvel Ghost Rider, and his origin is cooler. In addition, he was later used by Steve Englehart in a twisted way when he had him basically rape the Avenger Mockingbird, then haunt Hawkeye as a ghost just to get one final revenge upon Mockingbird!
In addition, how cool is it when you can actually get away with creating a character named Ghost Rider who looks just like a previous hero named Ghost Rider, from another comic company!!
1. Johnny Blaze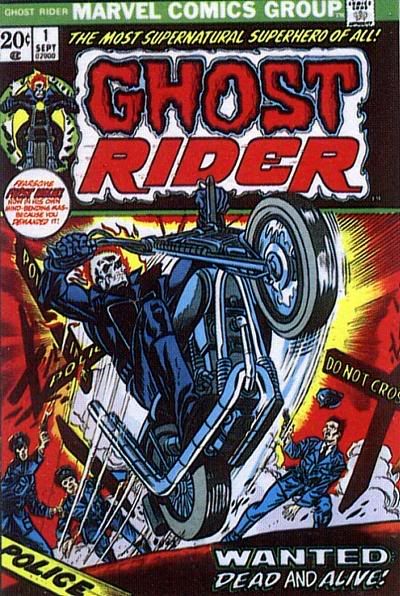 Simply put, Johnny Blaze is the man.
I am sure there are some disagreements out there! Let's hear them!