Really Cool Scenes - The New Frontier Slow Walk
For the whole Darwyn Cooke classic, New Frontier, we had been introduced to a variety of superheroes and good guys.
They were all SEPARATE, though.
Until this scene, in the last issue, where they all came together.
How cool is this scene?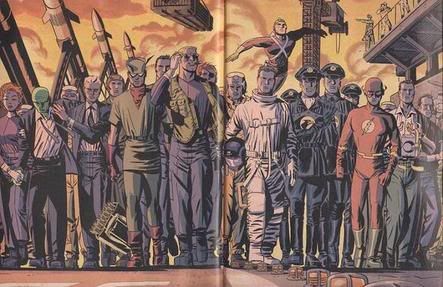 What a classic scene.