Snark Blocker of the Day (7/19 edition)
I always like coming up with new shticks.
Well, here is today's new shtick.
Tuesdays at Snark Free Waters will now be your "Walking on Sunshine" day, as I will dig up some comic related thing that will be so unexpectedly nice that any snark you might have built inside you will be wiped out.
Therefore, it will totally block the snark.
Today's snark blocker is David Peterson's Mouse Guard.
Mouse Guard is about a species of mice trying to survive in a dangerous world.
Here are some samples...
The cover...
and an interior page...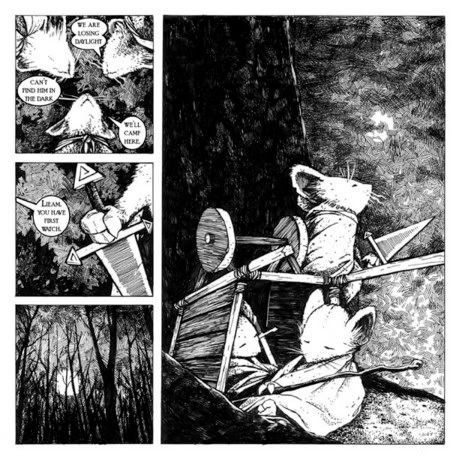 Don't you feel Snark Free now?
You can see more of them
here
at his website.