First Cover Appearances - The Classic Defenders!!
Here is our latest trek through comic history...the first cover appearances of the classic Defenders team of Dr. Strange, Sub-Mariner, Hulk, Silver Surfer, Valkyrie, Nighthawk and Hellcat!!
First off, we have Namor, who got a cover appearance soon after his first appearance...
Second is, surprisingly enough, Hellcat, who made her first cover appearance in Patsy Walker #1, only a few months after her first appearance in Miss America Magazine #2!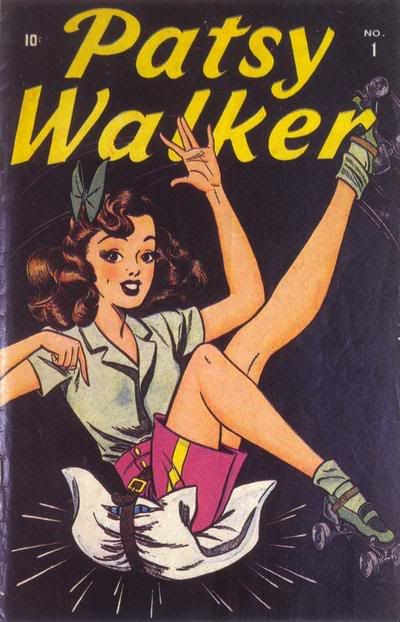 Next is the Incredible Hulk, who wasted no time, as he appeared on the cover of his first appearance!
Next we have Doctor Strange, who had to wait 8 issues before he BARELY snuck on to a cover of Strange Tales!
The Silver Surfer only waited an issue to show up on Fantastic Four's covers...
Vakyrie is a tricky one...do we count the issue Enchantress impersonated her? Or the issue that she gave Valkyrie's powers to someone else? I say thee nay! I say this is her first cover appearance!
Finally, we have Nighthawk, who debuted in Avengers, but strangely enough did not appear on a comic COVER until this issue of Daredevil!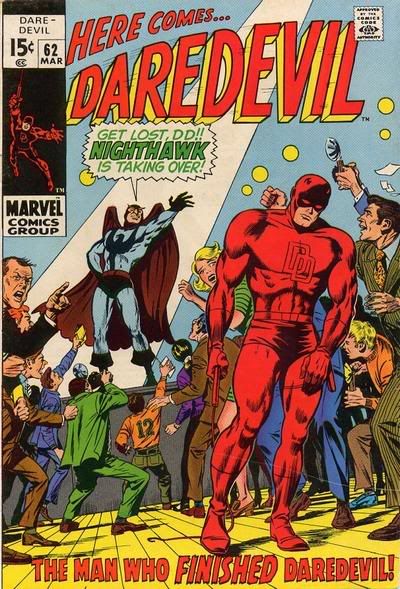 Ta da!