Top Five Wackiest Pieta Covers!
One of the most common cover homage is to the Pieta sculpture by Michelangelo.
One of these homages became so famous that IT now gets homaged as well (George Perez' Crisis on Infinite Earths cover).
However, when you have that many covers, you're bound to have some wacky covers.
Here are my choices for top five!
5.
Two pietas for the price of one!
4.
I love dramatic covers with characters no one knows!
3.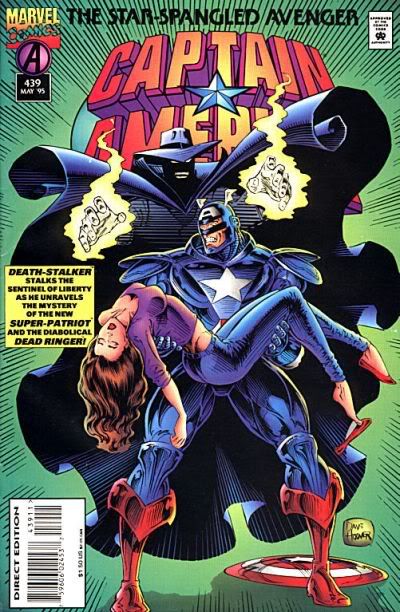 Cap is in his Captain America armor. That's enough (apologies to Dave Hoover for using TWO of his covers on this list).
2.
This is not #1 only because it was MEANT to be funny.
1.
This, I do not believe it was.