Fun Run for 7/30
Today's fun run is Peter David's Spectacular Spider-Man run.
The mid-80s was a weird time for Peter Parker, Spectacular Spider-Man, as there really WAS no "official" writer, nor was there an "official" penciller.
However, from #103-124, Peter David wrote seventeen of the issues, so we might as well call him the official writer.
His pencillers for his run were Rich Buckler for eight of the issues, Luke McDonnell, Dwayne Turner and Mark Beachum for two apiece, an issue apiece by Bob McLeod and Mike Zeck and one "jam" issue.
David's issues were marked by a very good combination of humor and drama, while still having a very healthy dose of characterization and character interaction.
Obviously, the known highlight of his run is the "Death of Jean DeWolff" storyline that ran for four issues from #107-110.
For such a newcomer at Marvel, David really wrote that story as if he had been writing the book for years.
In that one four-issue story, a longtime supporting character without any real depth was killed off, and what David did was what writers often TRY to do, which is to make the readers care about a character they never really cared about in the past.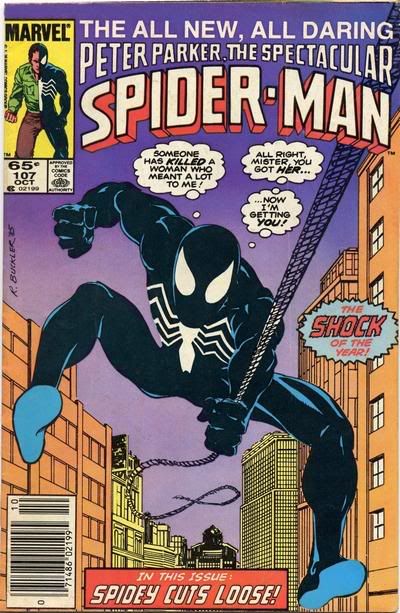 This was also the story that Eddie Brock first appeared, and found a reason to hate Spider-Man.
Also, Spider-Man and Daredevil traded identities.
One of my favorite David stories was a fun two-parter teaming Spidey with the Wasp...
It was a good example of shared continuity (as David worked with the stories that Stern had set up for Wasp in Avengers).
The Santa Claus issue was pretty funny, and is remembered fondly, I believe...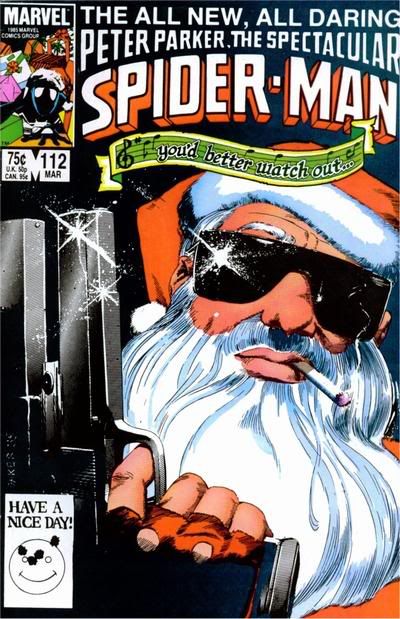 MY favorite, though, was the Rashoman issue, which was drawn by a "jam" of Spider-Man artists.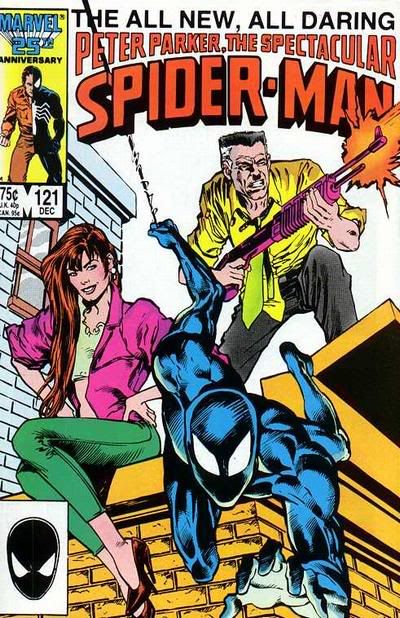 It's the Rashoman plot, every fictional story EVENTUALLY has a Rashoman issue, and here was Spidey's, as Spider-Man, Mary Jane and J. Jonan Jameson all have different looks on events.
Really cool issue.
Anyone else have fond memories of David's Spider-Man?
Anyone looking forward to his new Spider-Man ongoing?