Fun With Cover Homages for 5/4
It's always interesting to note how long it takes before a particular cover is homaged.
Take today's cover, one of the more famous covers of the past thirty years (and it is just celebrating its thirtieth anniversary this year), Giant-Size X-Men #1.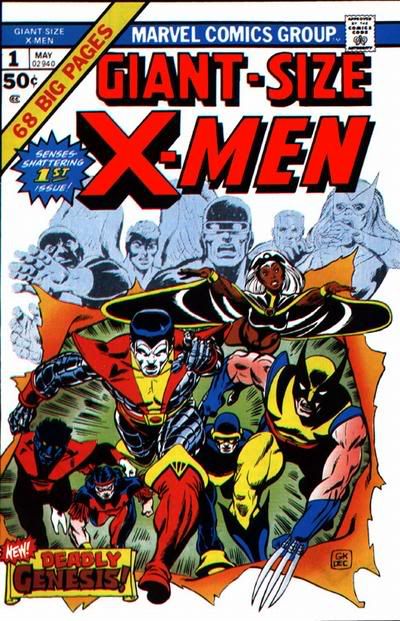 The first homage I can recall is the Uncanny X-Men Annual #10.
Next time was four years later, during the very long "no official X-Men team" period.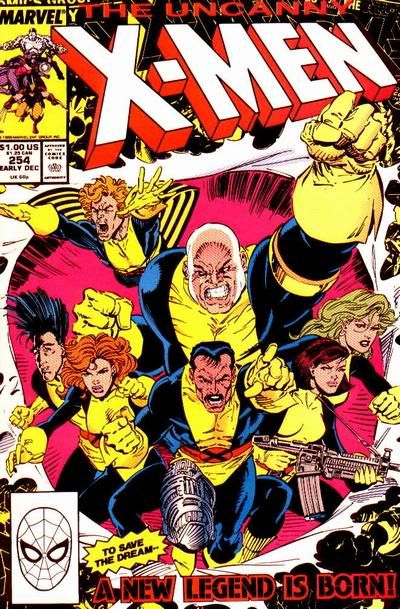 Next, Andy Kubert (who, up until that point, did not do a single homage. He did ANOTHER one, though, just a year later) did one...and like the X-Men Annual, it ALSO featured the X-Babies.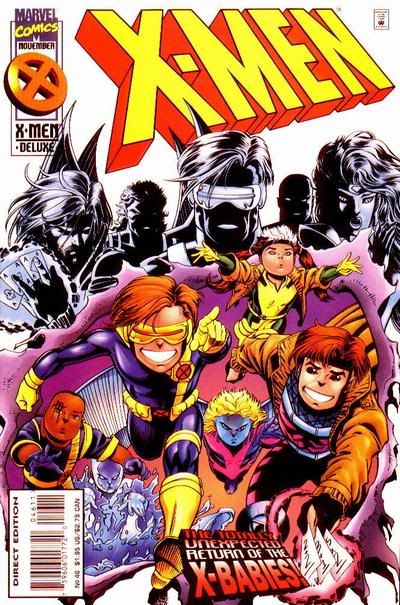 Finally, in Joe Kelly's first issue, we have the following...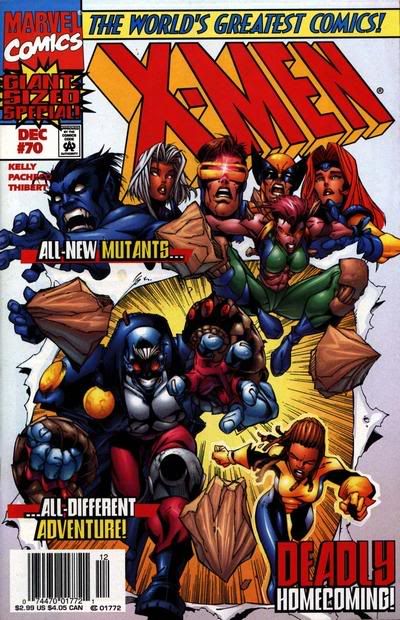 Coooolness!
EDITED TO ADD this Legion of Superheroes cover courtesy of Johanna.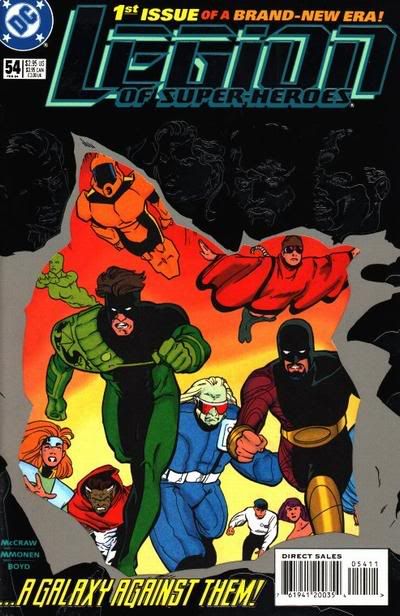 This was when they went through the weird era where the team added costumes and they were all either aged or de-aged.
Really weird stretch of issues.
Great Immonen art, though!
EDITED TO ADD this X-Statix cover courtesy of Matt.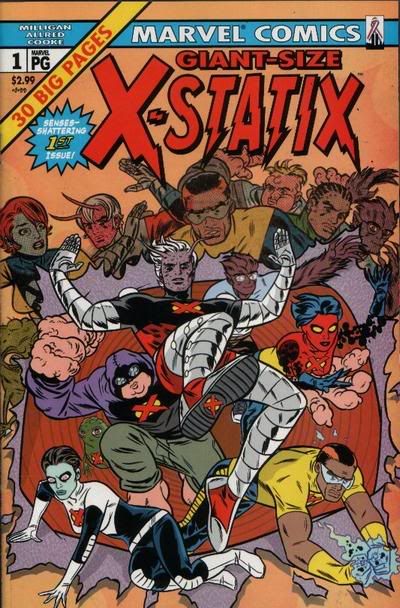 I really liked X-Statix.
Any others out there?