Your Mission: Name A Scene In a Comic Cooler Than This
Please note that I am not saying that there ISN'T a scene in comics cooler than the following scene, just that I cannot think of any off the top of my head.
And if there ARE scenes in comics cooler than this, then I sure as heck would love to hear about them, so I can either
A. Give them the credit they deserve
or
B. Read them if I somehow managed to miss them.
In any event, here is what, as of this moment, I think is the coolest scene in comics that I can recall.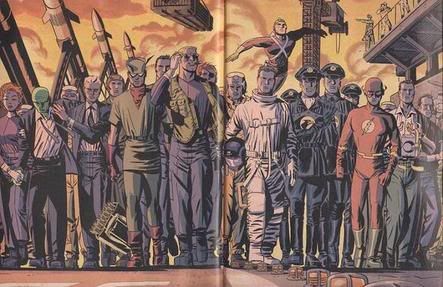 So your mission is to find me a cooler scene!