Top Five Members of Power Pack
Yes, you thought it could never be done, but here it is - the top five Power Pack members!!!
5. Franklin Richards.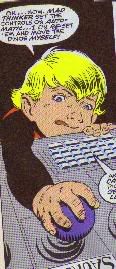 Let's be honest here. Franklin was pretty much a pity member of the team. Nothing WRONG with that, but that was why he was around, because the rest of the team felt bad for him.
He DID help them in #50!
4. Julie Power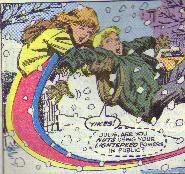 I like ALL the Powers, but Julie is probably my least favorite. She just seems a bit too boring.
3. Alex Power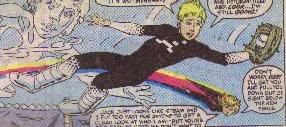 Alex has more plots about him, so that makes up for the fact that he probably has less personality than Julie even!
2. Jack Power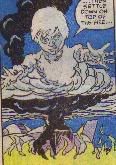 Jack is a really interesting character, and a lot of the drama in the books come from Jack's personality. I also liked how he took Alex's powers and made them much more powerful. Also, I loved the parodies they would do where he would be like Calvin from Calvin & Hobbes.
1. Katie Power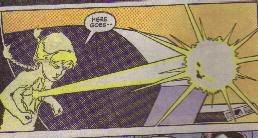 Katie rules because she appeared in the Uncanny X-Men issue with Wolverine, where he was being attacked by the Reavers. Her personality was SO important to the greatness of that issue. In addition, look at how cool of a thing it was that Katie, this little girl, has DESTRUCTION powers!!! Isn't that the neatest thing? Very clever.
So, do you all disagree?
Any Julie and Alex fans out there think they are being shortchanged?
(Photos courtesy of
this neat Power Pack site
.